LF Gaming™ Lumbar Cushion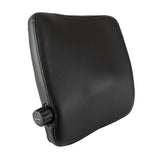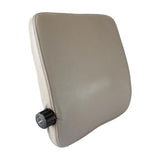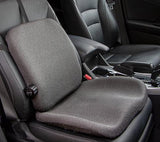 Our LF Gaming Back Cushion with Memory Foam and adjustable Lumbar support provides unparalleled comfort all day long. Its ergonomic design promotes healthy posture while alleviating back pain and discomfort. Light weight and portable, the LF Gaming Back Support is ideal for home, office, travel, wheelchairs, sporting events, camping, school, concerts, or wherever life takes you.
Instantly improve any seat, any where you go!
Lumbar Cushion Features & Benefits:
Fully Upholstered Back Rest – Built in adjustable lumbar support; provides full back support for long periods, preventing tiredness.
Adjustable Lumbar Support – Encourages "S" shaped spine, which reduces pressure on disks between the vertebrae. Enables optimization of shape of backrest to fit curvature of the spine around lower back.
Temperature and Pressure Sensitive Memory Foam Back Rest – Conforms to your body's unique contours to further reduce pressure on your bones and joints.
Adjustable Straps – Allows you to position the cushion to fit your back.
Therma-Guard™ Temperature Regulating Technology – Phase Change Materials (PCM's) prevent the backrest from overheating. Long-term temperature regulation offers immediate, ongoing, measurable and noticeable results and lasts throughout the lifetime of the product.
Customer Reviews
12/21/2020
Alan S.
United States
Amazing product, amazing support
Very useful product and excellent support staff that is friendly and responsive!
Why, thank you! Enjoy your chair!